Les anciens du village de Sainte-Théodosie que j'ai rencontré dans les années 1976 à 1998, ont été des personnages extraordinaires. Les conversations que j'ai eu avec eux ont marquées ma vie.
Le forgeron du village, Ti-Louis Lavallée, avait un peu de la maladie de Parkinson, et même si sa main tremblait, il sculptait le métal avec une grande précision!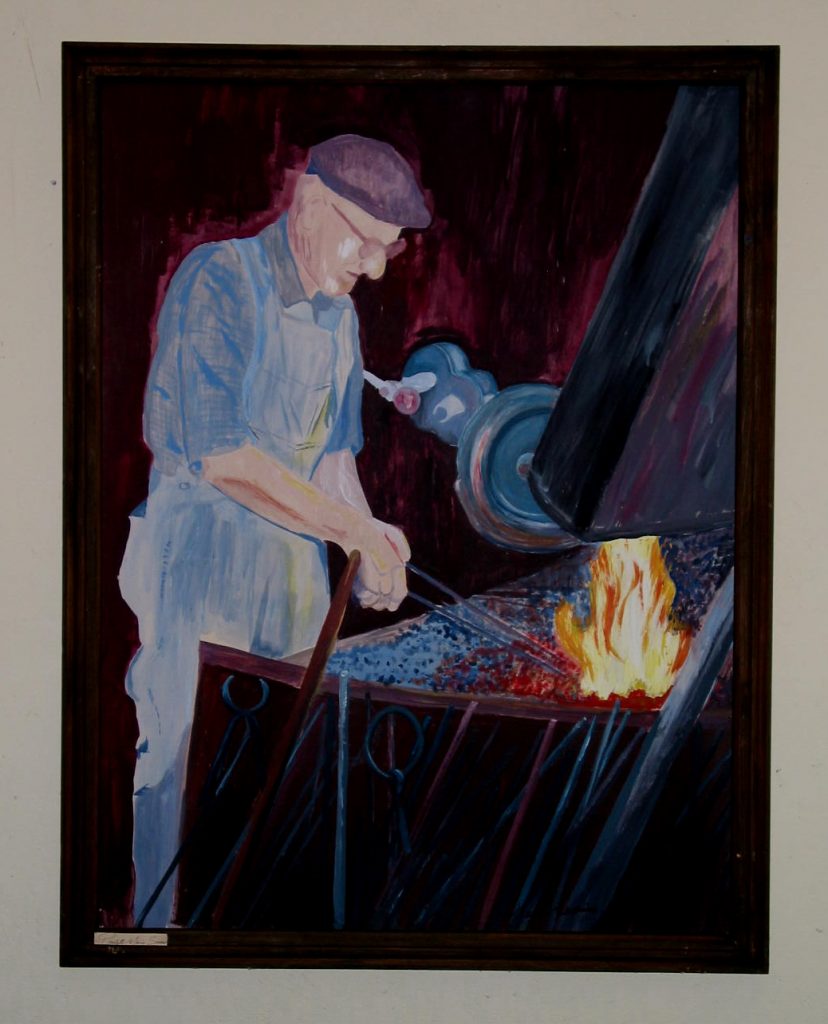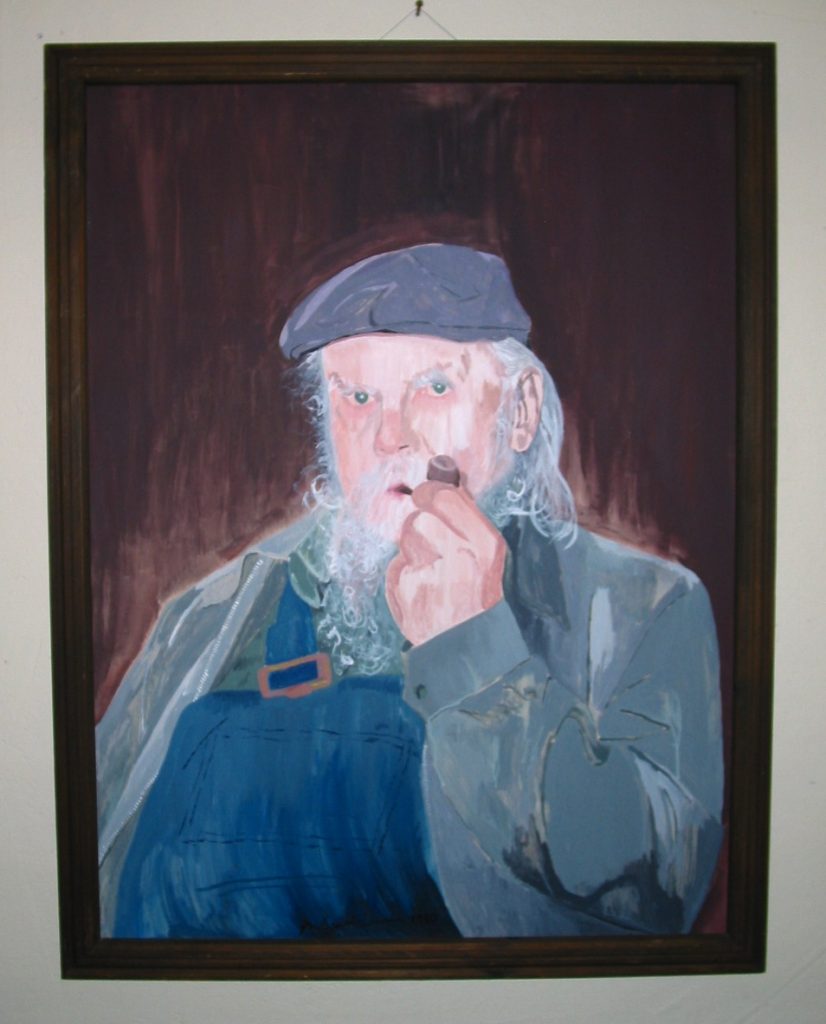 L'apiculteur Antoine Chagnon, d'une famille de onze enfants, avait des mains qui faisait des gestes d'une douceur majestueuse quand il me parlait de la vie des abeilles. J'étais son élève pendant plusieurs mois pour des cours de fabrication de ruches d'abeilles. Il me montrait fièrement son abonnement au journal des Jeunes Maoistes, qu'il cachait dans un vieux réfrigirateur dans sa boutique de miel.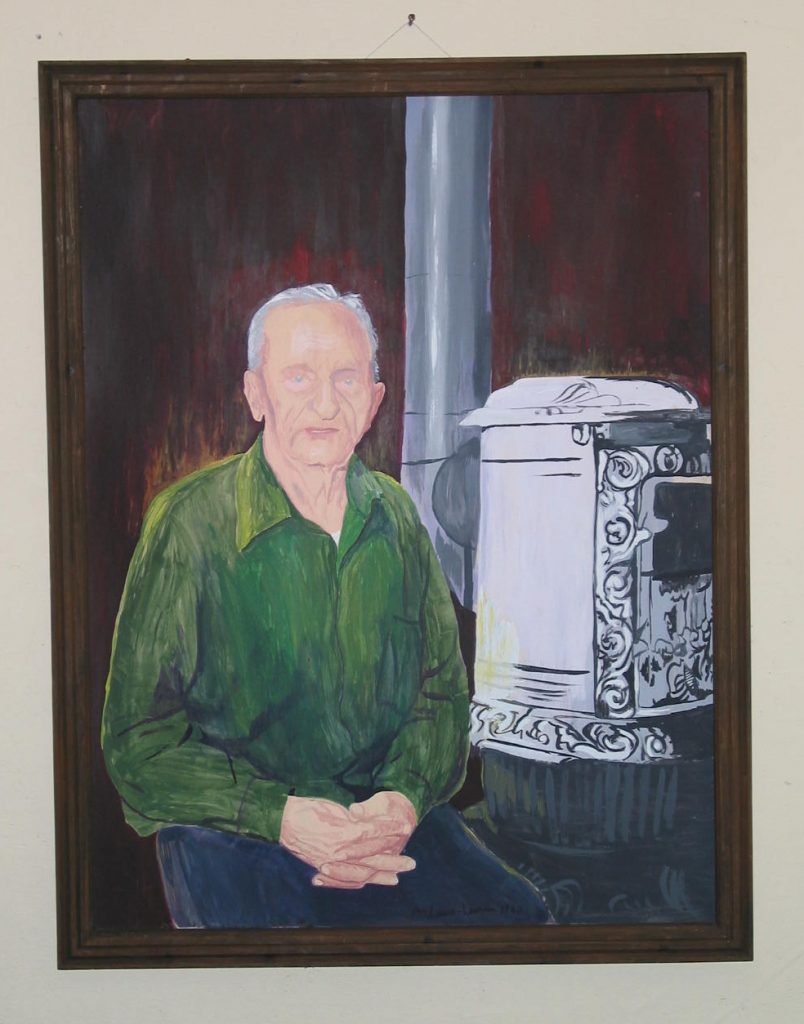 Mlle Yvonne Chagnon, une des soeurs d'Antoine, n'a pas eu le plaisir de faire des études collégiales comme ses frères et soeurs, puis-ce-que son travail était de nourir les animaux de ferme, cultiver les légumes, laver le linge de toute la famille, faire le méngae et faire les repas. Sa vie très difficile marquait son visage que j'essayait de reproduire dans ma tapisserie.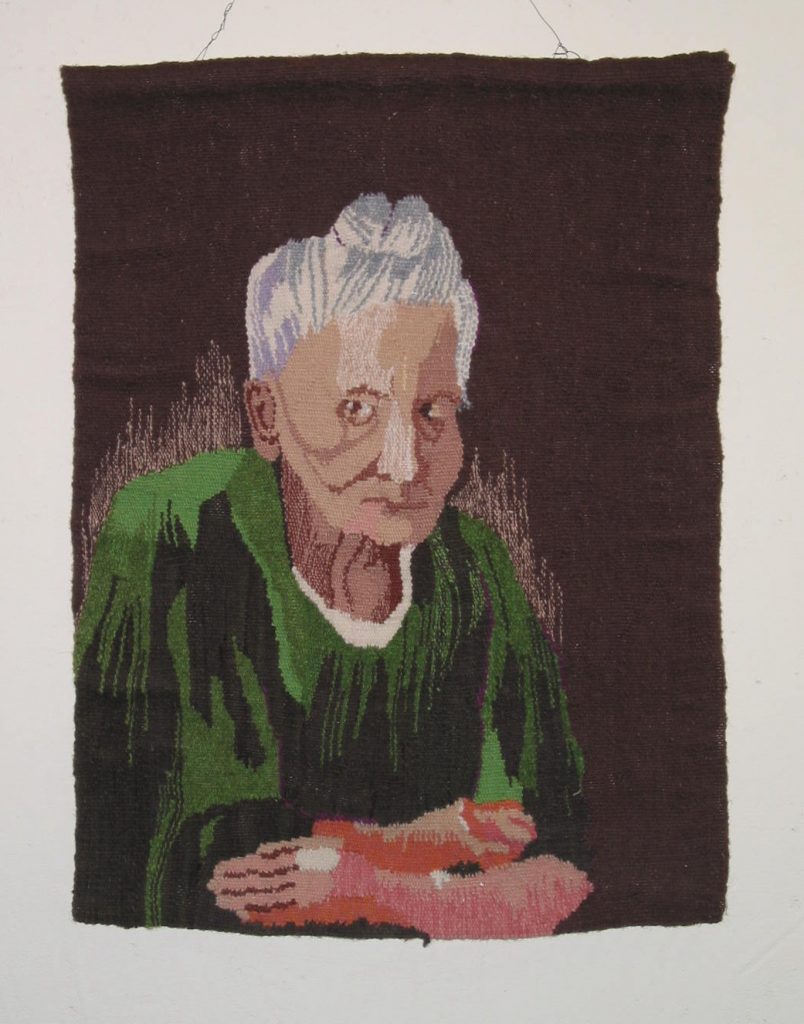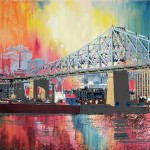 Brilliant cityscape
RIVER CITY SUNRISE is a colorful study in architecture.
Create an impact with the latest in Fine Art, and enhance your decor with these large format cityscapes and abstract landscapes.
Thus you will add the finishing touch for interior design.
This artwork is also available in Limited Edition Archival Ink on Aluminum,
and on 100% Museum quality Rag Paper.
Consequently this work is ideal for hotel lobbies and corporate reception areas.
"RIVER CITY SUNRISE", by Paulette-Marie Sauvé
36 inches H X 36 inches W
Mixed media on Aluminum
$2,600.00
Contact:
elaine@elainefleckgallery.com